DOWNLOAD Unity3D complete project Original Ballz : brick breaker demolition -shoot the balls and break blocks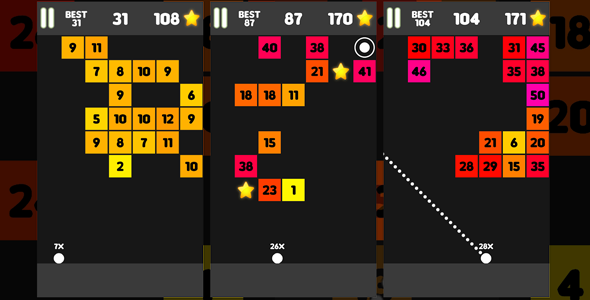 This is Unity3D complete project template – ready for release.
It requires Unity3D 5.6.6f or newer (Unity3D 2017,2018,2019…).
Download test apk: http://e-ugovor.rs/ballz_test.apk
Shoot the balls and break bricks in this endless demolition game.
How to play:
– Touch the screen with your finger and move to aim.
– Find best positions and angles to hit all bricks.
– Break as many bricks as possible before they hit the bottom.
– Collect stars to unlock additional balls.
Features:
– Endless gameplay
– 12 achievements to unlock
– 18 new balls to unlocks
– Multilanguage support (English, Italian, Serbian)